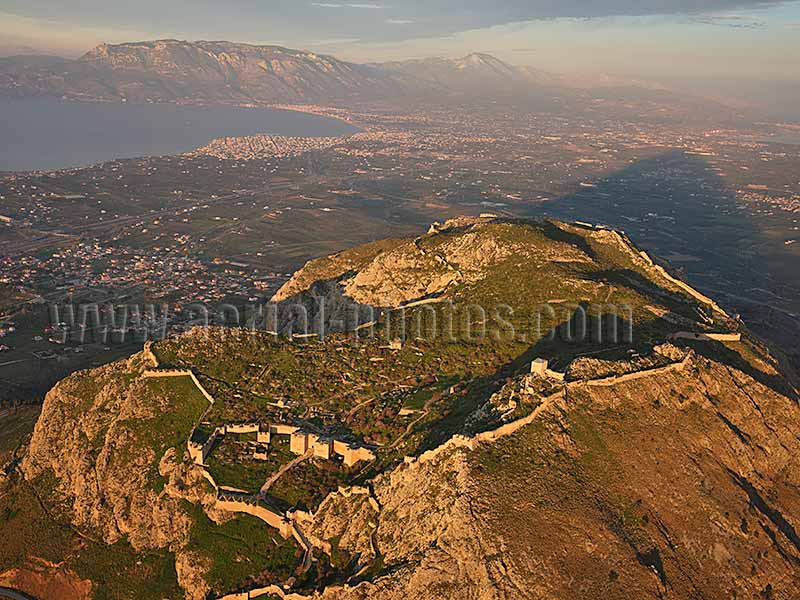 On the top of an isolated 575-meter-high peak, the ancient citadel of Acrocorinth overlooks the modern city of Corinth and the strategically important isthmus. With a width of 6.4 kilometers, the isthmus of Corinth is relatively narrow compared to the 21,549 square kilometers of the Peloponnese Peninsula. Acrocorinth, Greece.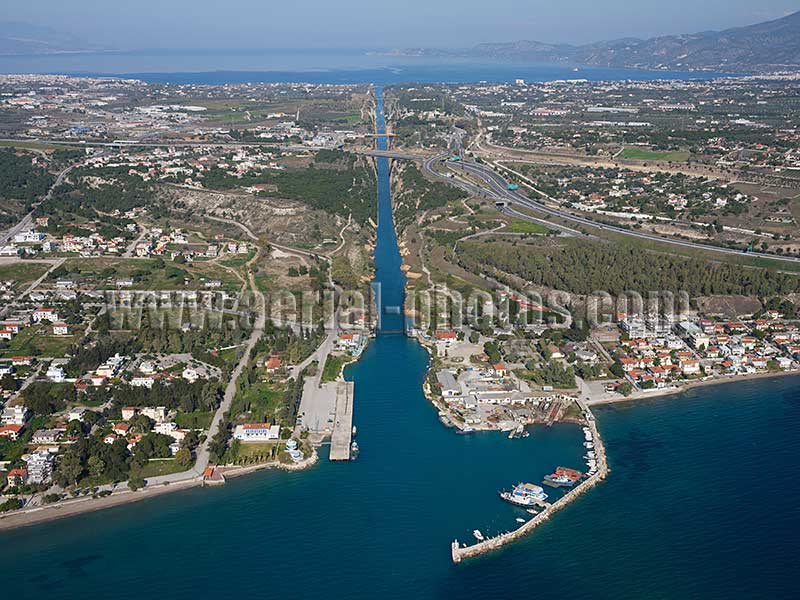 Linking and Separiting. The 6.4-kilometer-long Corinth Canal links the Gulf of Corinth (in the distance) to the Aegean Sea and separates the Peloponnese Peninsula (left of canal) to mainland Greece. It can accommodate ships with a maximum width of 17.6 meters, larger ships will have to navigate some 700 kilometers around the Peloponnese Peninsula.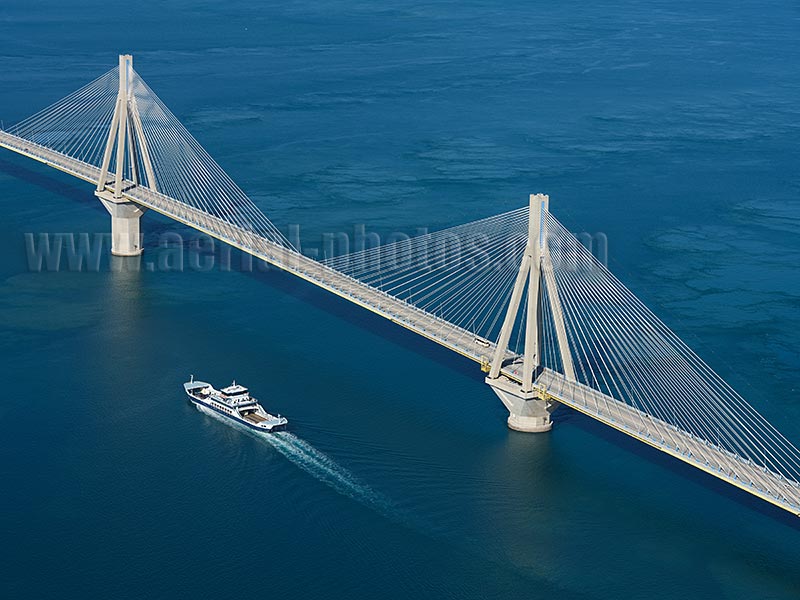 The Rio-Antirrio Bridge did not make the ferry crossing obsolete, the latter being less expensive albeit more time-consuming and weather-dependent. Gulf of Corinth, Peloponnese Peninsula, Greece.